Entertainment
FRIDAY
Host Night
Golden Beach
Enjoy a served buffet supper in a beach setting!
Entertainer: Matt Black
Then dance the rest of the evening away
Dress for a summer's day -
from smart casual to sun-dresses and shorts!
---
SATURDAY
Gala Dinner
Celebrate 50 years of District 105D
A candlelit dinner and then dance the night away.
Gala Dinner Menu
Starter
Freshly sliced duo of melon
Whole mushroom topped with spinach,
garlic and pesto crust
Duck Pate with fig chutney

Main Course
Pan fried chicken supreme
Roast Topside beef
Crispy baked Cod fillet
Oven baked brie and spinach tart

Desserts
Chocolate cheesecake and raspberry coulis
Sticky toffee pudding with caramel sauce
Fresh fruit salad with vanilla ice cream or cream
Coffee / Tea
Entertainers:
Laura Fealy
Michael St Clair
Dress: Black tie
Friday Night - Matt Black
Matt Black can't be described as ONE thing .. more like the love child of MANY!
For example, he looks like an equal mix of Princess Anne, David Seaman and Comic Book Guy from 'The Simpsons'!
His humour sits somewhere between the observational idiosyncrasies of Billy Connolly, the mad-cap randomness of Freddie Starr and the musical musings of Richard Digance!
Then there's the music. From Meatloaf to Mozart about covers it, (which covers roughly EVERYTHING!), along with the irrepressible instinct to change the lyrics to everyone's favourite songs - rendering them impossible to sing the correct words afterwards!
So that's about it! When you hear and see Matt Black, make sure you're sitting down and you have a drink in your hand... We've found that to be the safest position!
Saturday Night - Laura Fealy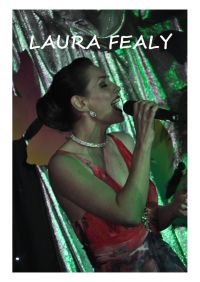 Professional Singer Laura Fealy has been performing from an early age first appearing in musicals such as Oliver and Bugsy Malone. Laura was previously a member of Salisbury's En Masse performing in venues such as Salisbury City Hall. More recently she has performed in musicals such as 42nd Street and Anything Goes for which she won a Curtain Call award for Best Actress in a Musical in 2005.

Saturday Night - Michael St Clair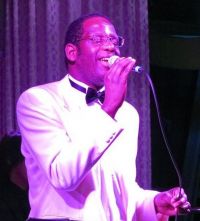 Michael St Clair is a versatile singer and musician.